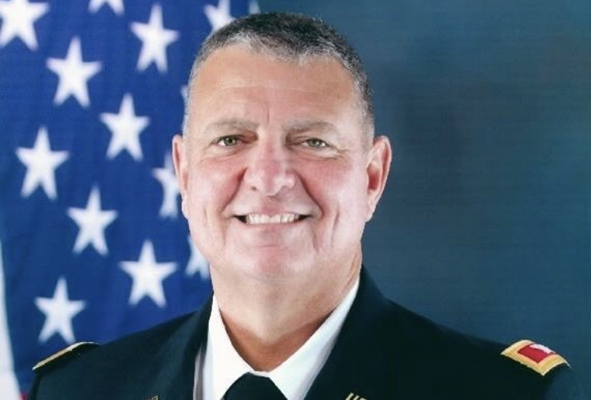 What is the Col. Matthew J. Hearon Scholarship?
Each year, a Florida ROTC student can apply for the Col. Matthew J. Hearon Scholarship. This year we have to decided to select two students, a male and a female, as recipients of our scholarship.  The ROTC student must exemplify the character and dedication Col. Hearon had as the Commander of the 164th ADA Brigade for the Florida National Guard.  It is an honor to recognize an outstanding individual to continue his legacy.
Col. Matthew J. Hearon distinguished himself with over 35 years of selflessness to his community, state and nation.  Col. Hearon's extraordinary service and commitment to the Army Values reflected great credit to all his accomplishments.  Col. Hearon's legacy is a source of great pride and has left an indelible mark on the Florida National Guard and his service to our country.
Matt consistently displayed the core qualities of service, kindness, leadership and selflessness throughout his life. We look to honor a Florida-based ROTC student each year who also displays these qualities:
Possess leadership traits
Have integrity and pride in your community
Proof of entering the military or enroll as full-time student in a military college
Be a high school senior with proof of high school graduation for year of application
Be able to submit a list of volunteer hours
Have an extraordinary love for life and a sense of humor
Does that describe you or your loved one?
Please submit an application below. Please make sure your application includes:
An essay regarding your experience in: leadership, community involvement, respect for state and country, and plans after high school.  Why do you think you are deserving of the scholarship? 

A copy of your current high school transcripts.

Three letters of reference (one peer, one family member and one non-family member).

A list of volunteer hours.
Application deadline is midnight on March 30, 2024
Apply Now!
ROTC Scholarship Application
How can I contribute to the Col. Matthew J. Hearon Scholarship?
The Col. Matthew J. Hearon Scholarship is provided through OASIS ~ Operation America Standing In Support.   Contributions can be to OASIS at:  www.oasisofcfl.org using Paypal or a credit card.  Click on Donate and indicate Scholarship in the comments or can be sent via US mail:
OASIS
P.O. Box 542768
Merritt Island, FL  32954
For more information, please contact:
Tess Brady Heribacka, CoFounder at cofounder@oasisofcfl.org or 321-243-7753, or
Patty Carlson, Director of Scholarship at scholarship@oasisofcfl.org or 607-684-5483
---
2023 Winners – Addison Wellborn & Ethan Folse
2021 Winners – Caleb Hubbard & Alexis Schuffert
2020 Winners – Bailey Hill & Griffin Smith
2019 Winner – Brittany Stanley