By Tess Brady Heribacka
Co-Founder, OASIS
It was the most difficult day of my life.  Hugging my boys good bye, not knowing if I would see them again.  They were leaving for their first deployment to Iraq for 16 months.  They were 19 and 20 years old, just babies in my eyes.  How would I make it through this year?
I received a phone call from Fund attorney agent Mary Hofford, asking me if we would donate a Fund policy to a wounded soldier just returning from Iraq.  He lost his arm and leg in an IED explosion.  He was the sole survivor as the Gunner on his tank.  I told her absolutely we would, and that this was near and dear to my heart, as both my boys were getting ready to head over.  We cried together on the phone, and she told me her son was there now.  Ironically, the handicap accessible home was to be built in Brevard county for Russ Mark, where I happen to live.  So I got involved as a volunteer with Homes For Our Troops, and it changed my life.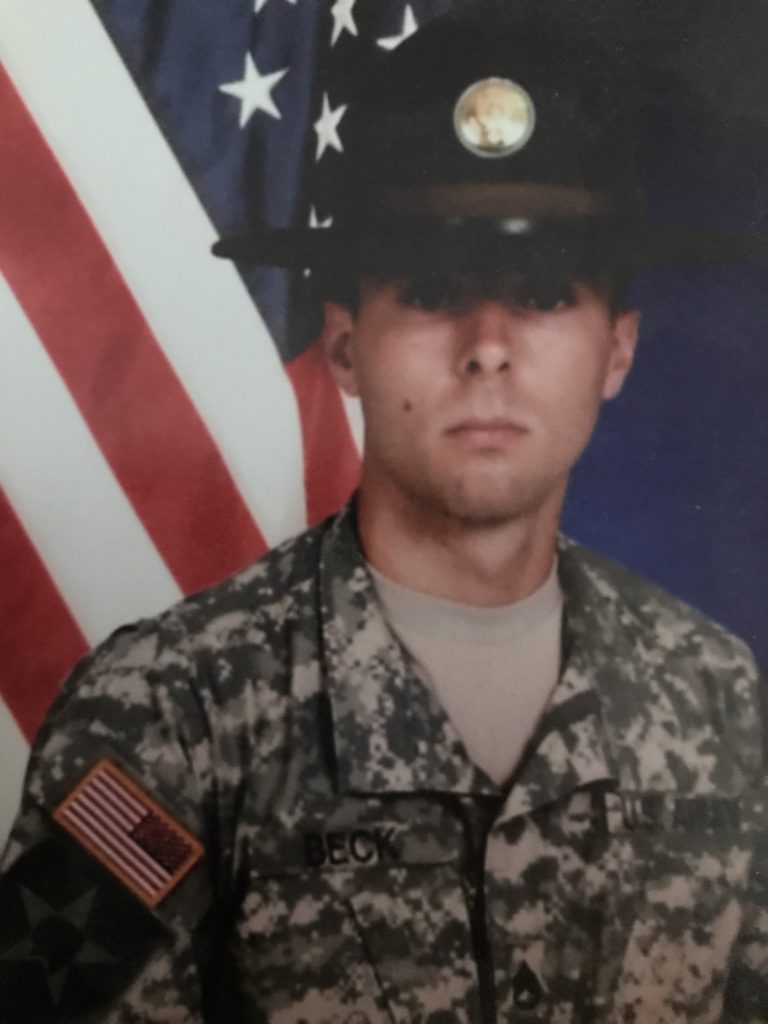 I met two incredible friends, Carol whose husband was retired Air Force, and Erin who also had a son deployed to Iraq, also as an Infantryman.  Our friendship grew and we were inseparable, sharing the heart-breaking stories our boys would call home and share with us.  We learned that some of the guys in all of our sons units didn't receive any packages from home.  Some didn't have the financial means from their families to have packages sent.  The soldier was providing for their families and sending their paychecks home to support them.  Others didn't have a strong family unit, or had parents that were deceased or incarcerated. And sadly, some were orphans, and didn't have a family.
Upon learning this, we wanted to make a difference for our deployed troops lives, and form an organization to send "Packages from Home."  A box of love to know they are cared for and appreciated.  It was hard to hear from my own son that they were forgotten about and not appreciated.  Those words hit hard.  So we came up with OASIS ~ Operation America Standing in Support.  We decided on six themed packages throughout the year, and card writing campaigns.  We send them for Valentines Day, Easter, Independence Day, Halloween, Veterans Day and Christmas.  We also decided to have OASIS provide recreational type activities to troops returning home on R&R and at the completion of their deployment.
As we moved forward with our plan, it got more recognition and the American people wanted to support our troops.  Patrick Air Force Base Commissary learned about OASIS, and they now provide left over candy and snacks after a holiday to donate.  School children, Scouts, Sunday school children, Law Enforcement offices and the general public help make cards, donate items, make monetary donations for postage and come out to help assemble boxes to send to our troops. Others help make stockings for Christmas and blankets to send.  Another Fund Agent, Shayna Bechtel, volunteered her time and services to get us established as a non-profit organization and become tax exempt.  Any donations made are a tax deduction. The biggest expense OASIS faces is postage.  It costs approximately $7,000 to $8,000 per year for postage alone.  And unfortunately, there are no discounts with the US Postal service, except $2 off a large flat rate box.  Because we send boxes in bulk to be shared with the recipient's unit, we are many times shipping in large moving boxes.  What we don't get as donations, we have fund raisers throughout the year to cover our expenses.
OASIS has been in existence for 11 years now.  And we just keep getting better, thanks to all our supporters.  We utilize area businesses to have our packaging events, and social media has helped to get further recognition.   My two friends have moved on with their own lives, and are no longer Co-Founders, but will remain forever in my heart.  I now have a high school friend, Mary Elmore Hutt as the Director of Marketing, and a Girl Scout leader, Beth Garrison, as our Director of Fund Raising and Photographer.
My boys have come home after two tours in Iraq and Afghanistan. One bringing home with him two Purple Hearts. The other having completed 11 years of service, obtained his pilot license.  Knowing our mission statement of providing support to all our troops until everyone returns home, I have kept OASIS going.  There are young men and women that still need support and know they are appreciated.  We were presented with the United States President's Volunteer Service Award for our commitment to strengthen our nation and communities through volunteer service for 2016.  In July 2017, we were awarded the 2017 Space Coast Public Service Hall of Fame Award for a Non Profit Organization.  We have sent thousands of packages and received countless letters of gratitude from our military men and women.  It's what keeps us going.  Our troops bear one of the most solemn responsibilities in our nation, a duty they could not, and would not, leave for others to assume.  Certainly serving them is the highest honor and responsibility all of us could have in our lives, an honor we will carry with us and treasure for eternity.
OASIS will continue to strive to support each and every one of our military men and women.  Together with the help of our volunteers and supporters, we thank each and every one of you for making OASIS a success. God Bless our Troops and God Bless America!