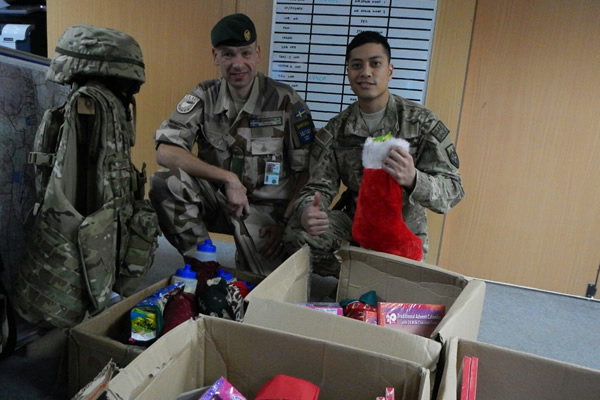 Attend a Care Package Packing & Card Creation Event!
All of our care packages are lovingly prepared by volunteers. Each package comes with a custom card, also created by members of our wonderful community.
We get together about two weeks before the packages are shipped to put them together. Please fill out the form below to get notified of our next event.
---
Attend an Arrival Party
If you live in Central Florida and want to help us celebrate our troops' homecoming, fill out the form below. We'll notify you of any upcoming arrival parties!
---
Do you need to do Community Volunteer Hours?
We qualify!
(OASIS) is a 501(c)3 non-profit organization that can provide community hours that qualify for school volunteers, legal community services, special projects, etc.